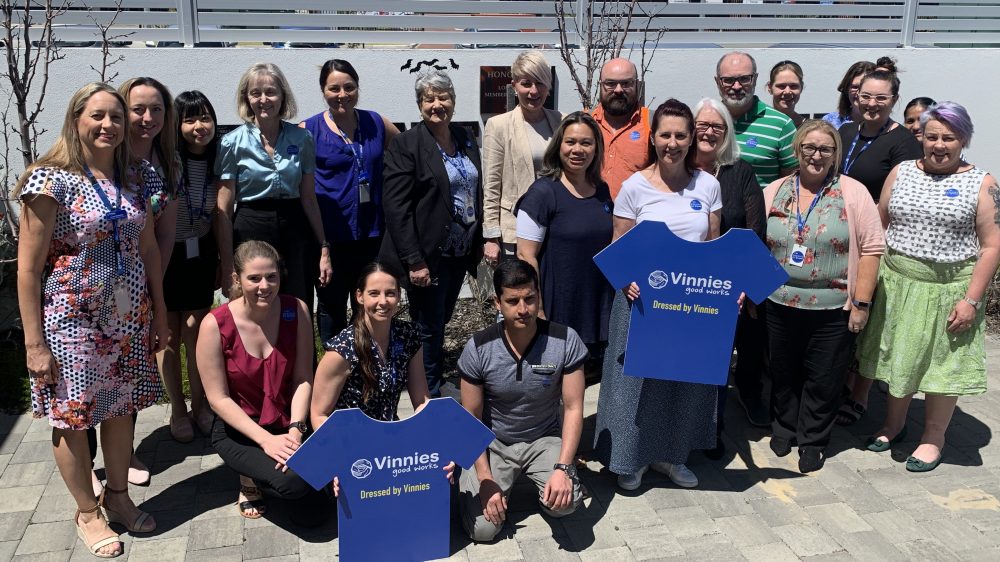 Our national event in October encouraged friends, colleagues, classmates and savvy shoppers to sport their bargain finds for Dressed By Vinnies Day.
Here in Western Australia many "weared and shared" on social media new additions to their wardrobes. This year, along with so many of our loyal customers, we invited WA influencers to participate and they were eager to promote what we already know … that Dressed By Vinnies is easy and fun!
The Day also promotes the benefits of shopping sustainably by recycling.  By thift shopping at Vinnies  you are diverting waste from landfill and your shopping experience helps maximise your environmental and social impact.
When you visit one of our Vinnies shops and make a purchase, you are contributing towards assisting over 56,000 Western Australians experiencing hardship each year.  Profits from the sale of goods goes towards supporting Vinnies specialised services and programs in areas such as homelessness, mental health, housing, youth services, financial counselling and emergency assistance.
Any day in fact can be a "Dressed By Vinnies" day so head to your nearest Vinnies store to find your next stylish bargain and help people in the community at the same time.